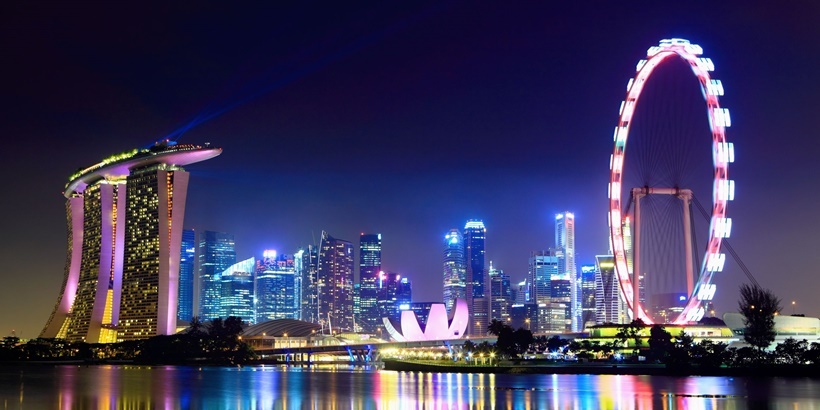 Some people are convinced that a floating city, known as the Green Float, will soon form part of Singapore's sea views.
With an additional 5,600ha of land needed by 2030 as shown by the Land Use Plan, Singapore is leaving no stone unturned in its efforts to find new spaces for homes.
"We're using every possible surface and expanding our options," said Economic Development Board managing director Chng Kai Fong. "We have to examine every single option that's available. We need to pick up every stone and seize those opportunities."
Get more details on the property market outlook for 2019 here
The show Land Unlimited discovered that one of the options available for Singapore is to build on water, reported Channel NewsAsia.
Construction giant Shimizu Corporation's managing executive officer Shinichi Takiguchi is convinced that a floating city, known as the Green Float, will soon form part of Singapore's sea view.
In fact, his team have already been poring over maps of the city-state and discussing possible locations.
With beaches around it, the Green Float will feature vegetable farms at the bottom, offices in the middle and homes at the top.
"The technology required could be realised here and now," said Takiguchi, who is with the Emerging Frontiers Division of Shimizu. "I won't have to wait till my grandchildren's generation. I'll be able to see it while I'm still alive."
Shimizu's senior architect and project leader Masaki Takeuchi noted that the cost to build a float would be the same as reclamation.
Expected to last a hundred years, the 1-km high tower will take around 10 years to construct.
Scientists at Shimizu's Institute of Technology in Tokyo have achieved breakthroughs in making suitable concrete for structures on sea.
They have also built an experimental structure – which is half floating on water – that they are closely watching to apply what they learn in building the Float.
The company believes that Singapore's calm equatorial waters makes it one of the world's best location to construct a Green Float.
"The wind and water currents around Singapore are much weaker in comparison (to Japan). Thus we can safely say that safety won't be a concern," said Takeuchi.
To know more about the master plans for different areas in Singapore, check out PropertyGuru AreaInsider
Romesh Navaratnarajah, Senior Editor at PropertyGuru, edited this story. To contact him about this or other stories, email romesh@propertyguru.com.sg
Latest posts by The Colab Team (see all)
This post was originally posted on Property Guru Property Market News Section
http://colab.sg/wp-content/uploads/2019/03/Marina-Bay-by-night-profile.original-1.jpg
410
820
The Colab Team
http://colab.sg/wp-content/uploads/2017/11/colab_logo_4website-1-e1511155990560.png
The Colab Team
2019-03-11 13:11:21
2019-03-11 13:18:25
Does Singapore's future include a floating city?