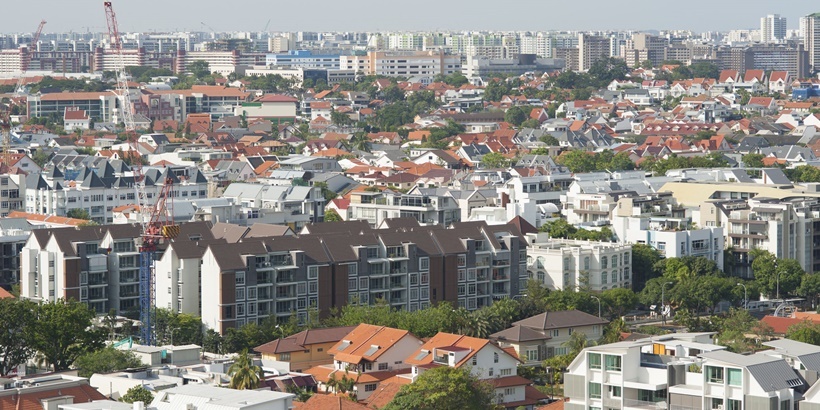 Developers are paying smaller premiums and becoming more selective when it comes to purchasing en bloc sites, said RHB's analyst.
RHB revealed on Tuesday (10 Apr) that property developers are now paying smaller premiums for Singapore en bloc sites, indicating that their appetite for such land is diminishing, reported the Straits Times.
"The fatigue is starting to be reflected in the premium developers have paid over the reserve price, which has halved to five percent this year compared (with) 10 percent in 2017," said RHB analyst Vijay Natarajan, who expects the en bloc market to peak by Q2 or Q3 2018 as home builders satisfy their demand for land.
More: Casa Meyfort And Landmark Tower Up For Collective Sale
In addition, he noted that property players have become "very selective" when it comes to purchasing such sites. More stringent government policies have also hit the sector, such as the higher development charges for non-landed housing, the need for traffic impact study for redevelopment sites, and the central bank's move to look closer into bank financing for projects.
As such, developers are expected to shift their attention towards "small- to mid-sized sites that have good location attributes and amenities". These companies are also keeping a close watch on alternative land sources like the H2 2018 Government Land Sales programme, which will be announced in June.
Nevertheless, collective sales volume for 2018 is anticipated to exceed last year's total tally of $8.2 billion. So far, 20 en bloc sites have been taken up in 2018, with over 100 plots still available versus the 28 sites purchased for the whole of 2017.
However, Natarajan warned home buyers and property investors to remain prudent, even though private residential prices are anticipated to increase between 5.0 and 10 percent this year on an annual basis, supported by successful en bloc sellers looking for replacement homes, as well as Singapore's lower unemployment rate and stronger economic growth.
"We remain cautious on the longer-term outlook and sustainability of steep price increases" due to potential interest rate hikes and slow population growth, as well as a sluggish rental and resale property market, he added.
For the latest property news, trends, resources and expert opinions, visit our Property News page. Home buyers looking for Singapore Properties may like to visit our Listings, Project Reviews and Guides.
Romesh Navaratnarajah, Senior Editor at PropertyGuru, edited this story. To contact him about this or other stories, email romesh@propertyguru.com.sg
Latest posts by The Colab Team (see all)
This post was originally posted on Property Guru Property Market News Section
http://colab.sg/wp-content/uploads/2018/04/Singapore-homes.original.jpg
410
820
The Colab Team
http://colab.sg/wp-content/uploads/2017/11/colab_logo_4website-1-e1511155990560.png
The Colab Team
2018-04-11 12:52:02
2018-04-11 13:15:14
Developers' en bloc appetite diminishing: RHB